Implants
Dental Implants are today's best alternative to natural teeth.
A dental implant is a sophisticated titanium screw, which is placed into the jaw bone to replace the root of a lost natural tooth. Virtually all dental implants that are placed in today's society are 'root-form endosseous implants', which means they appear very similar to an actual tooth root and integrate or fuse to bone, enabling a secure foundation for tooth replacement.
Prior to commencing dental implants, careful and detailed planning is required to identify vital structures, for example, inferior alveolar nerve or the sinus, shape and dimensions of the bone present. This can be carried out with a CT Scan, which will then assess what treatment is available.
Implant placement is a very precise procedure that requires a high level of skill, knowledge and experience. To ensure the best level of care is taken, we refer our clients to our team of specialists, Dr Nick Rutherford, Dr Mark Farmer or Dr Angelos Suriel who will complete the surgical procedure, with Dr Ghaly remaining closely involved throughout the planning/treatment. After a certain amount of healing time, the surrounding bone then fuses to the implant (or technical term 'osseointegration'), which means that Dr Ghaly can finalise the restoration that is placed over the implant, to replace the missing tooth/teeth.
(Read more about Dental Implant Restorations.)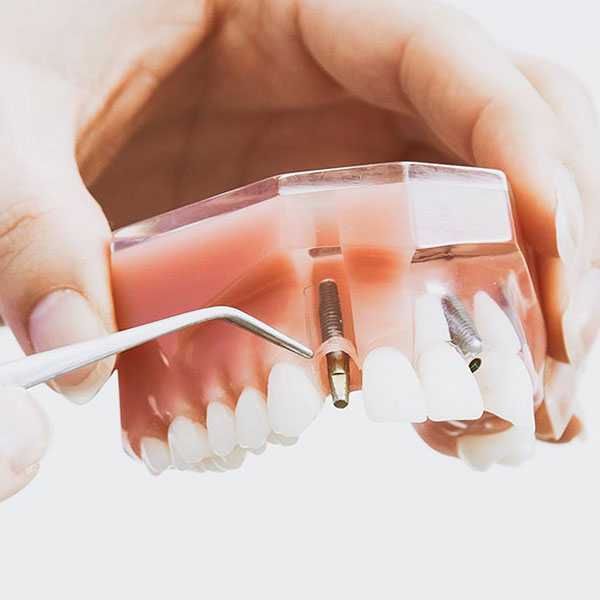 Benefits of Dental Implants
Natural-looking tooth restorations: Dental implants feel, look and function like natural teeth. You will be able to eat and chew normally and have a beautiful smile as well.
Preserve a youthful appearance: Missing teeth can make you look older than you really are and feel. Jawbone shrinks after time and can cause wrinkled lips and a sunken mouth and chin. This can be corrected with dental implants. which help support the surrounding tissue to provide a "fuller" smile
A long-lasting solution: Contemporary clinical research shows excellent clinical outcomes for dental implant restorations if maintained with good oral hygiene and regular recalls. There is no age limit; as long as your jaw is no longer growing, which is usually around 18 years of age, an implant is possible and an excellent alternative.
Dental implants can be used in many complex situations: If the surrounding teeth cannot support a conventional bridge, a freestanding implant is still an option. If the amount of bone is not enough for a stable foundation, then grafting could be an option.
Bio-compatible materials: Dental implants are usually made of titanium, and the restorations such as crowns and bridges are made of porcelain. Comfortable and highly successful when professionally placed, they will not compromise the health of your natural teeth and gums.
Alternative to dentures: In the past, the only option available for missing teeth were dentures. Yet as everyone can relate, dentures can cause gum irritations, can be very uncomfortable and even affect the way you can taste food.
Dental implants are aesthetically pleasing, comfortable, secure and durable – just like your natural tooth structure. This makes implants the ideal solution for many edentulous problems, including:
Single tooth replacement
Multiple teeth replacement
Full arch replacement (wearing full upper and/or lower dentures at present)
(Read more about Dental Implant Restorations.)
Dentures
What are dentures?
A denture is a prosthesis, a removable appliance to replace a single missing tooth or multiple teeth. There are different types of dentures to suit your requirements.
Full Dentures:
A full denture is a removable appliance replacing all of the natural teeth from the upper and lower jaws. They are generally made from acrylic resin (a durable plastic). Every denture is custom made to suit every individual's needs, such as shape, colour and size of the teeth, to ensure a comfortable fit.
Partial Dentures:
There are 3 different types of partial dentures available, to suit all needs.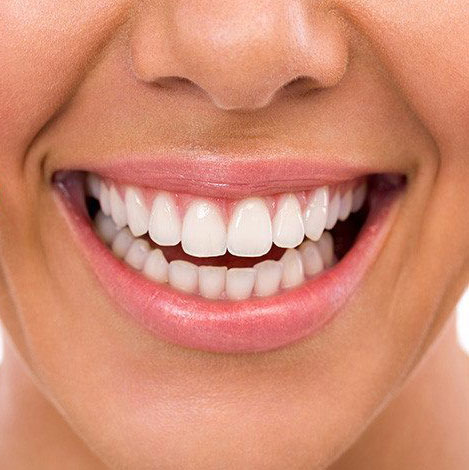 Acrylic Dentures are suitable in situations where more natural teeth are likely to be lost, or when budget is a major factor. Acrylic dentures are held in place by metal clasps anchoring onto your remaining natural teeth.
Metal dentures are, in most cases, vastly superior and a lot stronger than an acrylic partial denture, but are also more expensive. Metal Dentures can be retained to natural teeth by either metal or clear clasps.
Valplast Dentures are a metal free option where both the clasps and denture are translucent. These dentures are made from a nylon material and are ideal for patients who are conscious of clasps showing when talking and smiling. These dentures, however, are not suitable for all patients. The team at Dentistry in Canterbury can advise you on which denture suits your needs.
Implant Retained/Supported Dentures:
Implant retained/supported dentures are a type of over-denture that is supported by and attached to implants, that replace missing teeth including the root. They look and feel natural, and have the assurance of not becoming loose or slipping out when eating or talking. With the advancement in dental implants, removable, uncomfortable and painful dentures are no longer the only alternative. Implants are not only available for single tooth replacement but three, four or an entire upper and lower arch, restoring your mouth to its natural appearance. A dental implant is a special titanium post, which is precisely placed into your bone and gum. Once this has integrated into the bone, then we can proceed with attaching the denture to the implants.
Caring For Your Dentures:
Full dentures and partial dentures need to be removed daily to clean not only the denture but the gum area also, so to avoid any gum inflammation/irritation. Also, these dentures should not be worn throughout night time.