Restorative Dentistry in Canterbury
Repair damage to the teeth and restore your natural smile with industry-leading restorative dentistry treatments from Dentistry in Canterbury.
Drawing on the latest training and technology, we help our clients overcome a wide range of oral concerns with professional restorative procedures. Whether your teeth are cracked, decayed or missing, our experts will deliver a tailored solution to restore the functional integrity of your mouth, rejuvenate your smile and improve your confidence.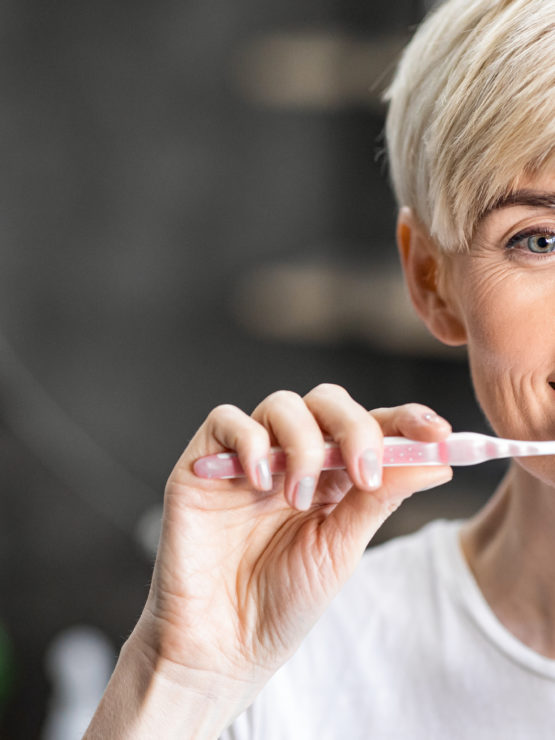 CHOOSE DENTISTRY IN CANTERBURY
Restorative care you can trust
Based in our newly-refurbished Canterbury dental studio, we sit at the cutting edge of the restorative dentistry field. Treatments range from minor restorative work like same-day crowns,  dental crowns to more complex procedures such as implants, and we'll provide thorough aftercare guidance so that you can protect your oral health after you leave the studio.
The Dentistry in Canterbury team has amassed decades of experience delivering restorative treatments, so you can rest assured knowing you're in safe hands.
The importance of restoration
If you've chipped a tooth or suffered some other kind of dental damage, it's not just aesthetics you should be worrying about. Act quickly with high-quality restorative dental care from Dentistry in Canterbury to guard against additional damage and decay that may require more complex treatment later on. We'll accommodate you at our earliest convenience so that you return to full health and your most confident self as quickly as possible.
Dental care with a personal touch
Your comfort is our priority. When you visit, our warm, friendly staff will take time to make you feel at ease and thoroughly examine the mouth to determine the best course of treatment. All of our restorative services are tailored to fit the needs of the client, guaranteeing you the best results on your treatment. Whatever you need, you'll find the highest standards of care across all restorative dentistry, cosmetic dentistry and children's dentistry appointments with us.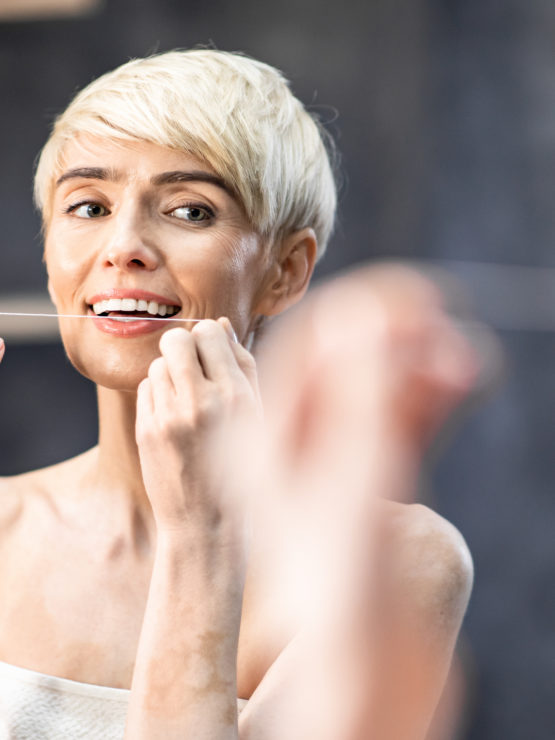 Questions about restorative dentistry
Restorative dentistry describes dental procedures that replace missing or damaged teeth with the aim of protecting oral health and improving aesthetics. Treatments include:
Dental crowns

: a small cap placed over a damaged tooth to strengthen the structure and prevent further damage.

Dental bridges

: an artificial tooth to bridge the gap between teeth that are too spaced out or replace a missing tooth.

Dental implants

: an artificial tooth inserted into the jawbone with a titanium screw to replace a missing tooth.
Basic restorative dentistry refers to any restorative procedure that is relatively straightforward, painless and doesn't require invasive surgery, including dental fillings, crowns and bridges. These treatments focus on prevention, putting a stop to common dental problems before they become more serious and require major restorative care.
Major restorative work refers to more complex procedures for serious dental concerns. They typically involve multiple stages and may require a dentist to work with a laboratory, thereby incurring additional costs to the patient and dental practice. One of the most popular types of major restorative dental care is a dental implant.
Award-winning Canterbury Dentists
PRINCIPAL DENTIST
Dr. Julie Ghaly
COSMETIC DENTIST
Dr. Grace Campbell
COSMETIC DENTIST
Dr. Claire Abraham
COSMETIC DENTIST
Dr. Jessica Attalla
COSMETIC DENTIST
Dr. Marina Attalla
IMPLANTOLOGIST
Dr. Mark Farag
DENTAL HYGIENIST
Alanna Grieger
DENTAL HYGIENIST
Elizabeth Wells
ORAL HEALTH THERAPIST
Radhika Arasu