Digital Smile Design in Canterbury
Dispel any doubts about your cosmetic dentistry work with Digital Smile Design (DSD), a state-of-the-art technology that allows patients to preview their results before treatment takes place — and even make their own changes to create a smile to their liking.
Accepting only the highest standards of service for our valued clients, we're excited to offer DSD on all of our cosmetic treatments to provide predictable, custom-designed results. Achieve the smile you've always desired without any unwanted surprises at Dentistry in Canterbury.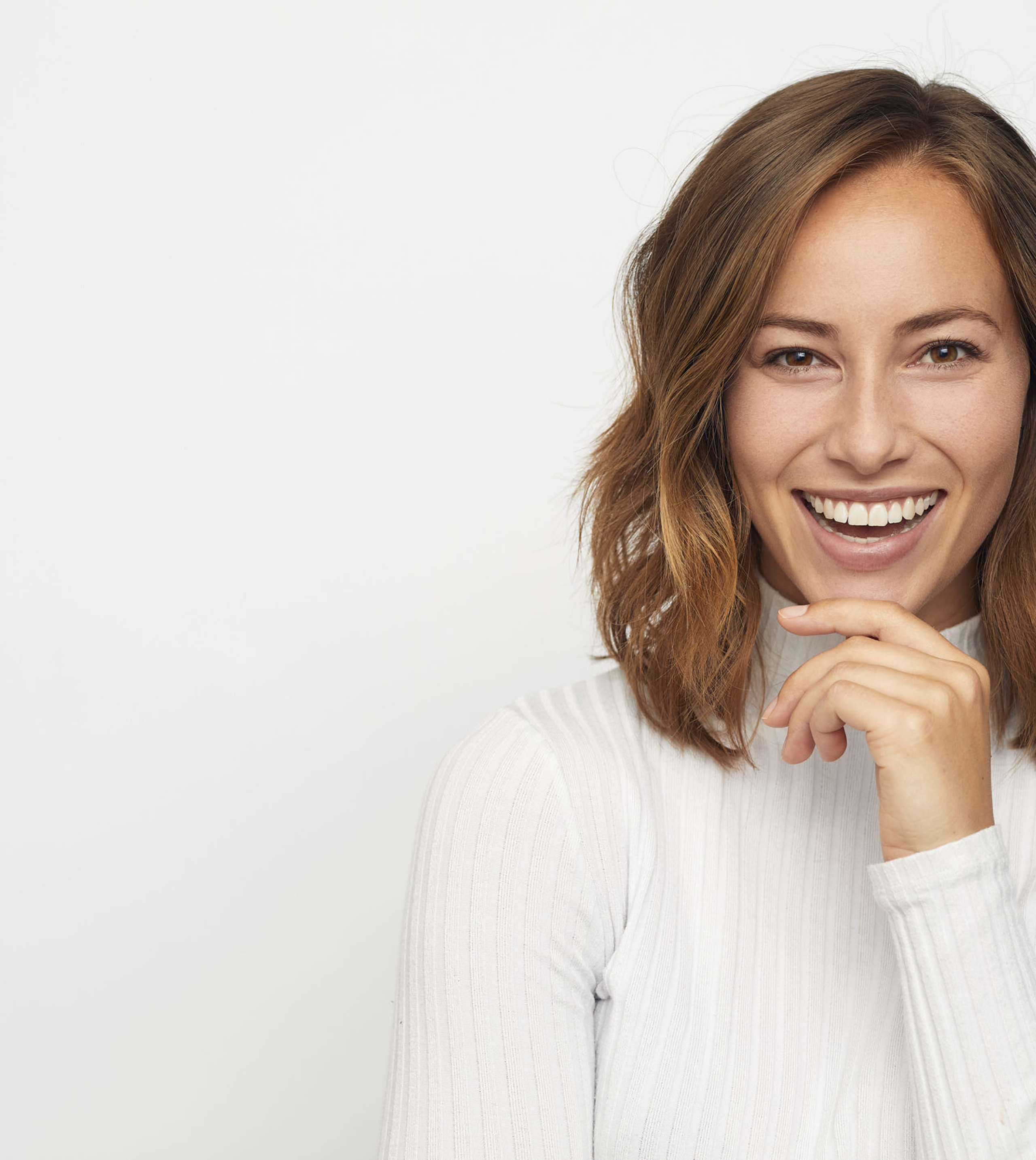 CHOOSE DENTISTRY IN CANTERBURY
For a smile made to measure
We're proud to sit at the forefront of the ever-evolving cosmetic dentistry field, investing in the latest training and technologies to provide the best results for our clients. Digital Smile Design, one of our most exciting innovations to date, allows you to play an active role in your journey to a bright, beautiful smile, giving you the freedom to make adjustments as you see fit. We won't proceed to treatment until you're completely satisfied with your design.
How Digital Smile Design works
Digital Smile Design uses ultra-modern dental mapping software to provide a digitally enhanced preview of your teeth. The process begins with a 3D scan of the mouth from various angles to screen its current structural and aesthetic layout. We'll then discuss your smile goals, and suggest viable treatments to make them a reality. Taking into account your goals, face shape and oral needs, we'll prepare mock-up images of your new smile for you to approve in your own time. Once satisfied, we can schedule your cosmetic treatment.
Once you are completely satisfied with the way your teeth and mouth look and no more revisions are made to your images, our dentists will then discuss the best way to move forward on your smile journey.
Digital Smile Design before and after
Feeling apprehensive about DSD is common. View Toorak Dental Studio's "before and after" photos to see Digital Smile Design in action - and how we have transformed the smiles of many of our Melbourne patients.
Who is Digital Smile Design available to?
Our Digital Smile Design services are available as part of our treatments for Invisalign, teeth whitening, porcelain veneers, dental crowns, dental implants and gum contouring, though we may also be able to preview your new smile with certain general dentistry and restorative dentistry treatments. Whatever your oral needs, we'll take time to discuss your goals and find the perfect solution before committing to treatment.
Questions about Digital Smile Design
Digital Smile Design has proved a popular choice for patients that are eager to see their results before committing to treatment. You'll also have the unique opportunity to co-design your new smile and make adjustments as you see fit. For instance, if you'd like to achieve a more natural-looking or aligned appearance, Digital Smile Design affords this freedom.
Our Digital Smile Design service provides vastly improved accuracy and precision compared to traditional digital imaging methods, so you can see exactly how your new smile will look post-treatment. You're also able to make design adjustments to your liking, helping to create a smile that you can wear with confidence.
Treatment won't begin until you're completely satisfied with your preview. If you're not happy with the mock-up, we can easily make adjustments to the end results and explore other treatments if necessary. Rest assured knowing that we'll find a solution that suits you.
Upfront Treatment Plans
We build tailored treatment plans for optimal outcomes.
Interest-free Payment Solutions
Interest-free, flexible payment plans such as DentiCare are available.
Same-day appointments
Appointments are available for urgent dental work.
Award-winning Canterbury Dentists
PRINCIPAL DENTIST
Dr. Julie Ghaly
COSMETIC DENTIST
Dr. Grace Campbell
COSMETIC DENTIST
Dr. Claire Abraham
COSMETIC DENTIST
Dr. Jessica Attalla
COSMETIC DENTIST
Dr. Marina Attalla
IMPLANTOLOGIST
Dr. Mark Farag
DENTAL HYGIENIST
Alanna Grieger
DENTAL HYGIENIST
Elizabeth Wells
ORAL HEALTH THERAPIST
Radhika Arasu
Request a complimentary Digital Smile Design consultation
Fill out the form below and we will contact you during our working hours.
If you have a dental emergency, please call 9888 5555. Urgent care is provided usually the same day.