Same-day Crowns in Canterbury
Damaged a tooth and fearing the worst? Restore optimal appearance and functionality to your teeth in a matter of hours with same day crown treatments from Dentistry in Canterbury. 
Drawing on the most sophisticated methods in restorative dentistry, we're now able to provide our valued clients with high-quality, long-lasting crowns in just a single visit. Industry-leading CEREC 3D technology are used to sculpt a crown that moulds perfectly to the profile of your teeth, and restore your smile to its natural-looking form.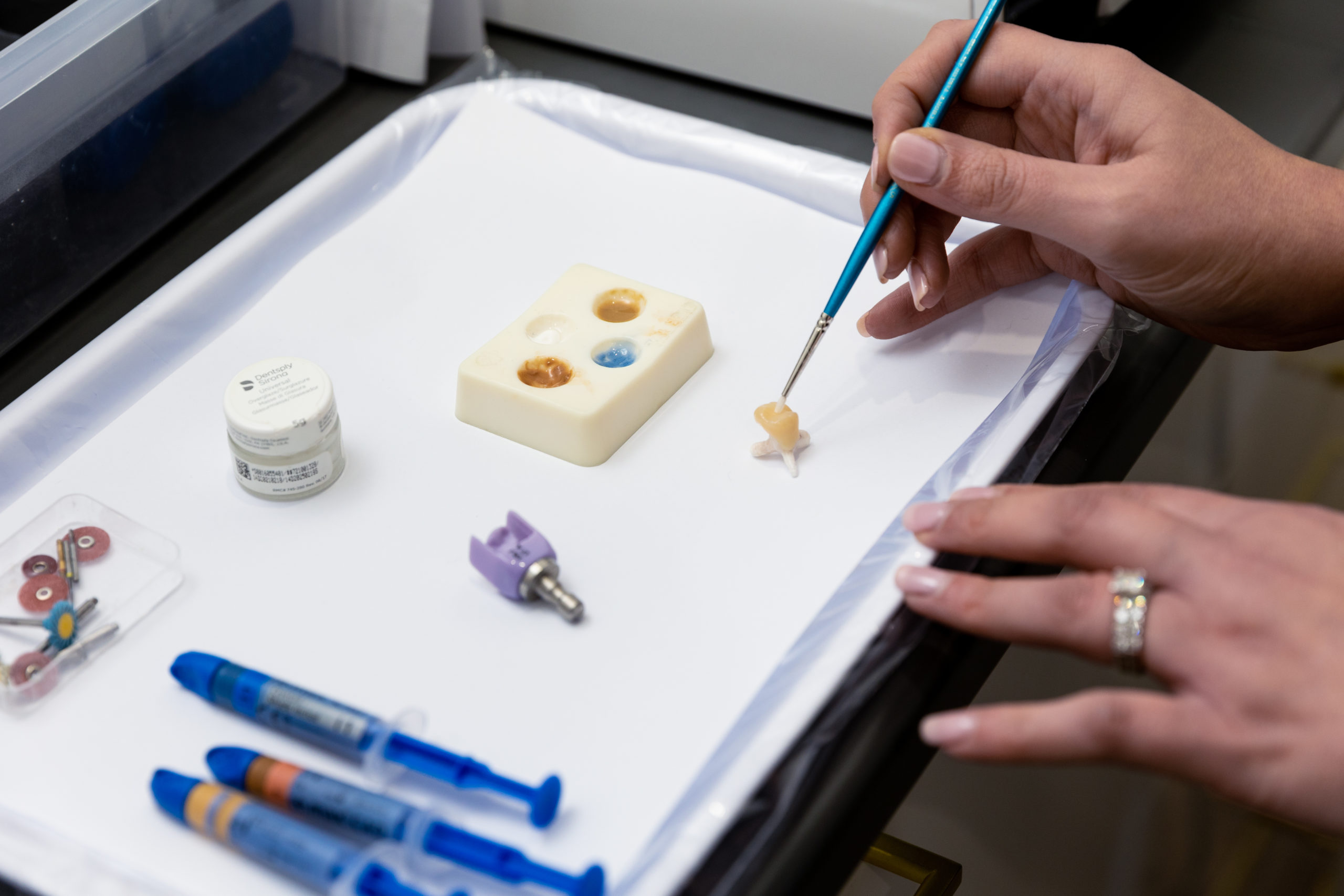 Melbourne's leading clinic for one-day crowns
Seeking only the highest standards of care for our patients, we've invested heavily in the latest CEREC equipment and trained our team to carry out cutting-edge crown treatments in just a single appointment. If you have concerns about damaged or decayed teeth and are looking for a faster alternative to traditional porcelain crowns, our CEREC one day crowns treatments provide an immediate solution that will have you showing off your smile as soon as you leave the studio.
What to expect from same-day crowns
We're strong advocates for CEREC, an advanced methodology that uses 3D imaging software to manufacture dental restorations more accurately than traditional techniques. When you come in for your same day crown appointment, we'll begin by taking a scan of the mouth to map the measurements of the teeth and create a digital mock-up of the crown. Our in-house CEREC machine then brings the crown to life, following the precise dimensions of the digital replica. Your dentist inserts the crown onto the damaged tooth, and the procedure is complete.
Quality care to fit your needs
Client satisfaction is what drives us. Across all of our procedures, we provide tailored treatment plans modelled to meet your specific needs. Whether you're seeking a quick fix to a damaged tooth or the improved precision that comes with CEREC technology, our same day crown dentist promise the best results for your teeth in the quickest time possible. Make your smile goals a reality in just one visit with Dentistry in Canterbury.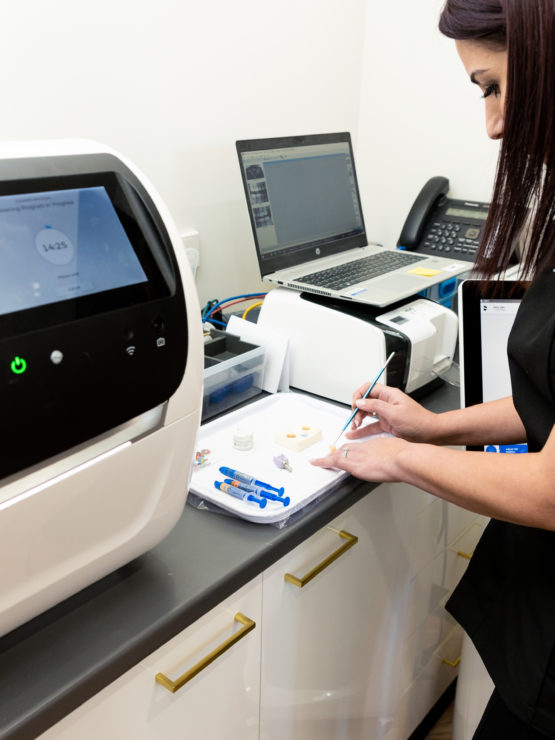 Questions about same day crowns
A Chairside Efficient Restoration of Esthetic Ceramics (CEREC) crown is a type of ceramic crown made using a specialised machine in a matter of minutes. The machine uses 3D scans of the patient's mouth to sculpt a crown that moulds perfectly to the precise dimensions of the damaged tooth.
A same-day crown appointment consists of a 3D scan of the mouth to map the precise measurements of the teeth, the construction of the ceramic crown using said scans and the insertion of the crown by the dentist. The entire process typically lasts around two hours.
Not only are CEREC same-day crowns a much faster alternative to traditional lab-created crowns, but they also provide a more natural look and allow for a better bite. This is because they are designed to fit the precise dimensions of the teeth. At Dentistry in Canterbury, your dentist will advise on the best options based on your needs.
Upfront Treatment Plans
We build tailored treatment plans for optimal outcomes.
Interest-free Payment Solutions
Interest-free payment plans such as DentiCare available.
Same-day appointments
Appointments are available for urgent dental work.
Award-winning Canterbury Dentists
PRINCIPAL DENTIST
Dr. Julie Ghaly
COSMETIC DENTIST
Dr. Grace Campbell
COSMETIC DENTIST
Dr. Claire Abraham
COSMETIC DENTIST
Dr. Jessica Attalla
COSMETIC DENTIST
Dr. Marina Attalla
IMPLANTOLOGIST
Dr. Mark Farag
DENTAL HYGIENIST
Alanna Grieger
DENTAL HYGIENIST
Elizabeth Wells
ORAL HEALTH THERAPIST
Radhika Arasu