Gum Disease Treatment in Canterbury
Gum disease can be hard to detect at first, but if left unchecked it can cause permanent damage to your oral health. If you're experiencing sensitivity, swelling or bleeding in your gums, or have concerns about bad breath, book an appointment with Dentistry in Canterbury at your earliest convenience.
Our periodontal team are experts in the field of gum disease and will help you return to full health as soon as possible. Whether you're in the early stages of gum disease or require more serious treatment, we promise our hygiene team will deliver a tailored solution as a leading provider of gum disease treatment in Australia.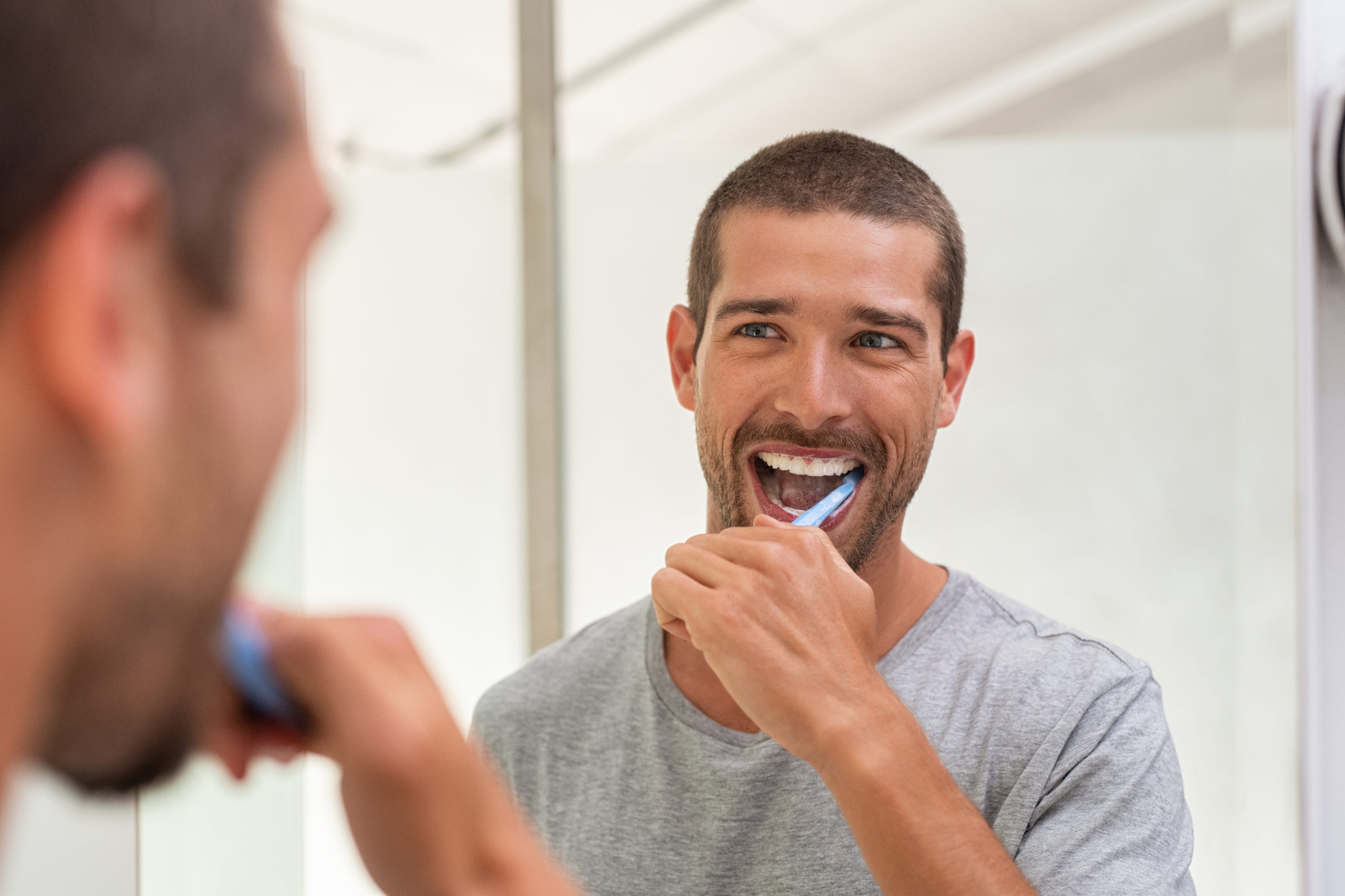 CHOOSE DENTISTRY IN CANTERBURY
The experts in gum disease
There are two stages to gum disease. The mild form, gingivitis, comes first, causing red, swollen or bleeding gums. If left untreated, gingivitis may develop into periodontitis, which can lead to bad breath, gum abscesses, toothache and even tooth loss. 
If you notice any of these symptoms, you should visit a periodontal dentist as soon as possible. At Dentistry in Canterbury, gum disease treatment is offered as part of our general dentistry services, delivering a swift and soothing solution to your gum problems using industry-leading methods.
What to expect from gum disease treatment
Most of us suffer from gum disease at some point in our lifetime. If you find yourself in this position, book in to see a gum specialist at Dentistry in Canterbury. Our team will perform an oral examination to diagnose the severity of the disease and provide extensive dental scaling to kickstart your recovery.
At the end of the appointment, your periodontist will carefully explain the next steps and create a tailored treatment plan to nurse your gums back to full health. Backed by the latest equipment and decades of experience, our team is able to deliver the most effective gum treatment in a warm, supportive environment.
Quality care, convenient to you
We offer a range of booking options, making it easy to find an appointment that suits you. Book online or give us a call, and use our emergency appointments if you require urgent dental care.
We also provide a variety of payment plans and charge no hidden fees, giving you full transparency on the costs of your treatment.
Questions about gum disease
If you notice swelling, redness or bleeding in your gums, you should book an appointment with your dentist. Mild cases of gum disease can be treated at home with regular teeth and gum cleaning using a soft toothbrush, flossing and anti-bacterial mouthwash. For more serious concerns, visit our hygiene team.
Mild cases of gum disease, known as gingivitis, can be cured within two weeks by maintaining a high level of oral hygiene. Recovery from periodontitis requires regular treatment. This form of gum disease can lead to permanent damage, such as receding gums, though dental surgery can be performed to correct serious issues.
Award-winning Canterbury Dentists
PRINCIPAL DENTIST
Dr. Julie Ghaly
COSMETIC DENTIST
Dr. Grace Campbell
COSMETIC DENTIST
Dr. Claire Abraham
COSMETIC DENTIST
Dr. Jessica Attalla
COSMETIC DENTIST
Dr. Marina Attalla
IMPLANTOLOGIST
Dr. Mark Farag
DENTAL HYGIENIST
Alanna Grieger
DENTAL HYGIENIST
Elizabeth Wells
ORAL HEALTH THERAPIST
Radhika Arasu
A warm, welcoming service
All patients will be treated with the utmost care and service with a smile.
State-of-the-art technology
We use cutting-edge technology and the most advanced dentistry processes.
Calm, soothing environment
Ensuring visits are as relaxing as possible, and putting anxious minds at ease.
Family-owned & trusted for over 35 years
Our friendly, experienced team makes us the preferred choice for families.