Teeth Whitening in Canterbury
A sparkling smile will have you feeling like your most confident self, and with Dentistry in Canterbury, you can achieve immediate results. Whether age, genetics or lifestyle factors have led to discolouration, visit Melbourne's teeth whitening specialists to restore your shine.
We provide a wide range of cosmetic dentistry services to delight our clients and fulfil their aesthetic goals. It's never been easier to re-energise your smile with quick and easy teeth whitening in Melbourne to promote a whiter, healthier look.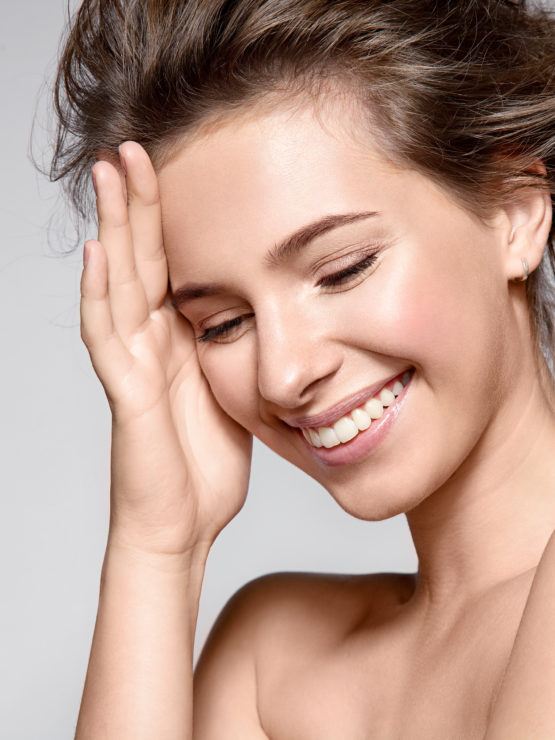 For immediately noticeable results
CHOOSE DENTISTRY IN CANTERBURY
If you have a special occasion on the horizon, we've got you covered. Our in-chair laser whitening treatment lasts around 90 minutes and can easily work around your busy schedule. We'll do everything we can to accommodate you at our earliest convenience.
The whitening procedure consists of a thorough clean, a stain-removing LED light and the application of a special gel to brighten the surfaces of your teeth. The results are immediate, so you can show off your new smile soon as you leave the studio.
Comfort, quality, convenience
We strive to provide the highest standard of laser teeth whitening in Melbourne. Treatment is carried out in our state-of-the-art Canterbury clinic, complete with comfort enhancements and all the latest equipment.
 We use ZOOM! teeth whitening, the world's leading laser whitening solution, for the most efficient and effective stain removal. Our friendly staff will help you feel relaxed and answer any questions you may have before beginning the procedure. We can also advise on other cosmetic treatments, such as Invisalign or gum lifts, to support the fulfilment of your aesthetic goals.
Award-winning Canterbury Dentists
PRINCIPAL DENTIST
Dr. Julie Ghaly
COSMETIC DENTIST
Dr. Grace Campbell
COSMETIC DENTIST
Dr. Claire Abraham
COSMETIC DENTIST
Dr. Jessica Attalla
COSMETIC DENTIST
Dr. Marina Attalla
IMPLANTOLOGIST
Dr. Mark Farag
DENTAL HYGIENIST
Alanna Grieger
DENTAL HYGIENIST
Elizabeth Wells
ORAL HEALTH THERAPIST
Radhika Arasu
Questions about teeth whitening
Laser teeth whitening is a popular cosmetic procedure for whitening teeth. The treatment removes stains and discolouration caused by aging, genetics or lifestyle factors like smoking or drinking dark-coloured liquids. The results can last up to a year, at which point patients generally repeat the process.
Professional laser teeth whitening consists of a thorough clean, followed by the application of hydrogen peroxide or carbamide peroxide-based bleaching gel on the teeth. A laser is then shone to activate the whitening effects. The entire process takes around 90 minutes and yields immediate results.
Laser teeth whitening is completely safe for most patients. However, patients who are pregnant, have decaying teeth or are under the age of 16 should avoid laser whitening due to the chemical contents of the bleaching gel. Some patients report mild tooth sensitivity and gum irritation after treatments, though these side effects tend to subside quickly.
Professional laser whitening treatment isn't suitable for everyone. Due to the use of high-powered bleaching agents, we are unable to provide the procedure to patients who are pregnant, have decaying teeth or are under the age of 16.
Rest assured knowing that our whitening treatment is completely safe. If you're unsure whether you're eligible for the procedure, book a consultation with Dentistry in Canterbury — our staff will sit with you to determine the best course of cosmetic care.
A warm, welcoming service
We offer a friendly, personal service to ensure every patient feels comfortable in our care.
State-of-the-art technology
We use advanced dental technology and processes for leading results.
Calm, soothing environment
Our newly renovated clinic offers a relaxing environment and state-of-the-art facilities.
Family-owned & trusted for over 35 years
The preferred choice for families around Melbourne who expect only the best service.