Excessive gum tissue may do more harm than spoiling your smile — besides aesthetics, a "gummy smile" can also lead to decay and periodontal disease. If you're self-conscious about your smile or concerned about your oral health, we're here to help.
Dentistry in Canterbury provides industry-leading gummy smile treatment for patients with an overexposed gum line. Our cosmetic dentistry team will work with you to develop a tailored treatment plan that will correct any gum irregularities and restore your confidence.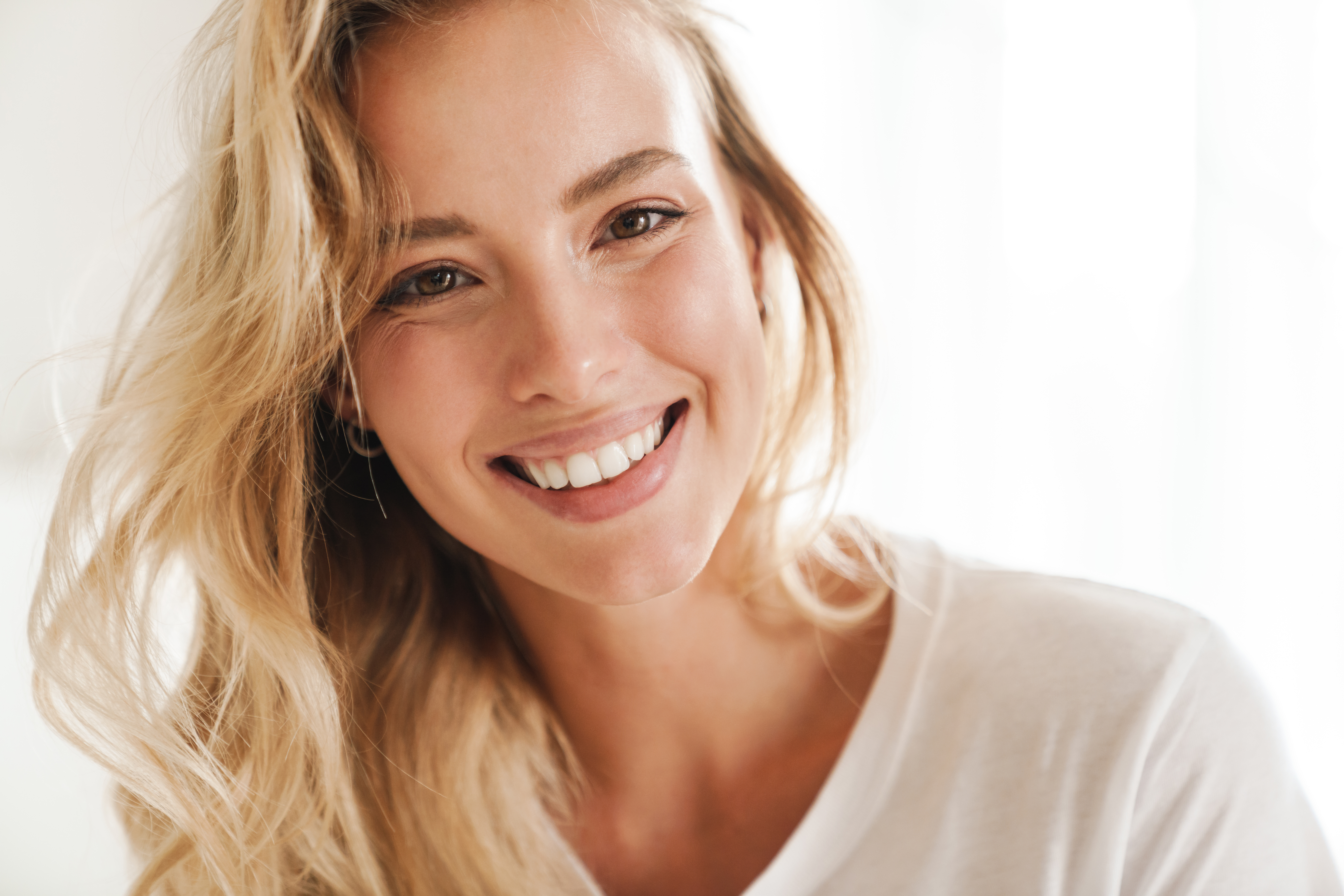 CHOOSE DENTISTRY IN CANTERBURY
Melbourne's gummy smile specialists
Genetics, lifestyle factors, abnormal growth and excessive wear and tear are all causes of a gummy smile. Whatever your needs, we promise to provide a personalised solution to help you achieve your aesthetic goals.
The process begins with a thorough examination of the gums and teeth to determine the best course of action. Depending on the assessment, your treatment plan could include gum contouring alongside other cosmetic treatments like teeth whitening or Invisalign for a full smile makeover.
Gummy smile surgery, at its most comfortable
It's normal to feel nervous before surgery. Our friendly staff will take time to sit with you, answer any questions you may have and explain the procedure in detail. When you're ready, you'll be given a local anesthetic to numb any pain, and your dentist will proceed to contour and restructure the gum line using a soft tissue laser.
This non-invasive procedure is quick, relatively painless and yields immediate results, so you can show off your new smile as soon as you leave the studio.
A holistic approach to your smile
We understand a pretty smile goes beyond straight, white teeth — that's why we also provide gummy smile treatments and facial enhancements to help our clients achieve their desired look.
Using only the most trusted tools and techniques, we're now able to fix a gummy smile, a short upper lip and many other aesthetic issues. If you have a concern, book a consultation with our cosmetic dentists and discover your dream smile.
Questions about gum lifts
There are several corrective treatments for a gummy smile, including gum lifts (or gum contouring), gum surgery,
porcelain veneers
and dental aligners. The best treatment will depend on the severity of your condition. A quick consultation with our dentists will determine the most appropriate course of action.
Gummy smile correction is a cosmetic dental procedure that reshapes the gum line to improve the appearance of excess gum tissue or an upper lip that lifts excessively when smiling. It's carried out under local anesthetic and mostly uses a non-invasive laser, though more severe cases may require the removal of bone.
Gummy teeth surgery is carried out under local anesthetic, which numbs any pain patients are likely to feel. Following the procedure, you may experience mild pain or swollen gums for up to a week, making eating, drinking and speaking more difficult. Your dentist will provide a thorough aftercare guide so you can return to full health as quickly as possible.
Award-winning Canterbury Dentists
PRINCIPAL DENTIST
Dr. Julie Ghaly
COSMETIC DENTIST
Dr. Grace Campbell
COSMETIC DENTIST
Dr. Claire Abraham
COSMETIC DENTIST
Dr. Jessica Attalla
COSMETIC DENTIST
Dr. Marina Attalla
IMPLANTOLOGIST
Dr. Mark Farag
DENTAL HYGIENIST
Alanna Grieger
DENTAL HYGIENIST
Elizabeth Wells
ORAL HEALTH THERAPIST
Radhika Arasu