TMJ Treatment in Canterbury
Discomfort with your TMJ (temporomandibular joint) can quickly escalate and spread to other parts of the head if left unchecked. For a fast, effective fix, come in to see the TMJ specialists at Dentistry in Canterbury.
Taking a holistic approach to oral health, we're now able to treat persistent jaw pain, headaches, fatigue and other discomforts caused by TMJ dysfunction. If you have any concerns, our experts will make the right diagnosis and put a stop to your pains as quickly as possible.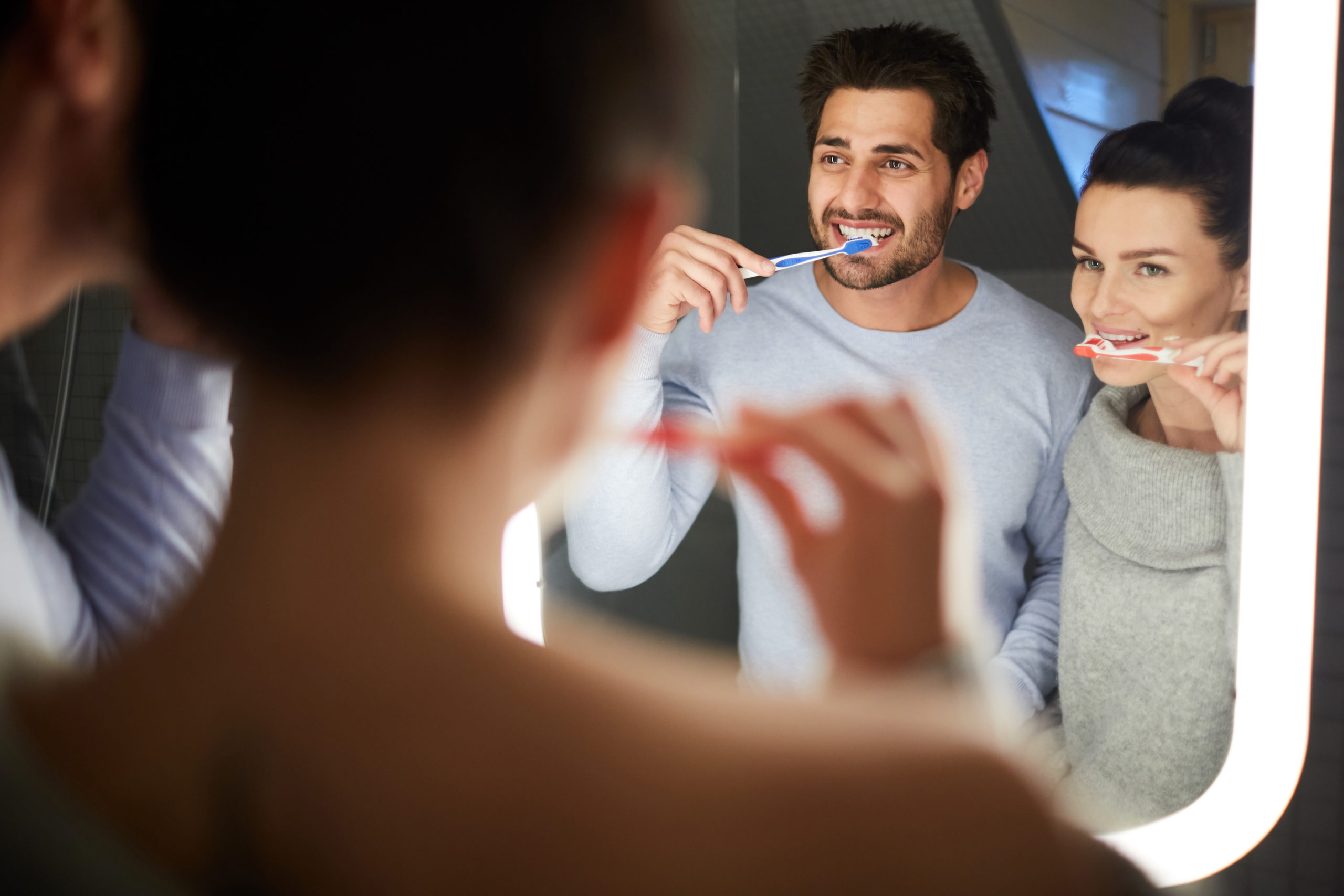 CHOOSE TOORAK DENTAL STUDIO
Industry-leading TMJ treatment in Melbourne
From bad bite and tooth erosion to insomnia and tinnitus, TMJ disorders can disrupt your lifestyle in any number of ways. The complexity of this condition makes it difficult to isolate the source of the problem, which is why it's important to choose a proven jaw specialist for your TMJ needs. As experts in the musculoskeletal system, we'll uncover the root cause of your pain and provide effective treatment to nurse you back to your normal quality of life.
What to expect from TMJ treatment
Whatever the source of your TMJ discomfort, we'll provide a personalised approach to restore your oral health. The process begins with a thorough examination of the chewing system, where our TMJ specialists will evaluate your jaw movements and take a CBCT or MRI scan if necessary. Whether the surrounding tissue has been damaged, the teeth have been eroded or there is some other cause, we'll treat the TMJ and offer our ongoing support to strengthen your long-term oral health.
High-quality, convenient care
Don't hesitate to book an initial consultation if you're experiencing oral pain. Our TMJ treatments in Melbourne are available to all patients, including children, and are also offered as same-day appointments for urgent care. Simply give us a call on (03) 9888 5555 and we'll do everything we can to accommodate you at your earliest convenience.
Questions about TMJ treatment
TMJ treatment alleviates pain associated with the jaw. The process begins with a discussion of symptoms and a scan of the jaw to determine the source of the pain. Following diagnosis, treatment is administered. This could be as simple as prescribing painkillers, or as complex as carrying out surgery.
Once diagnosed, TMJ disorder can usually be treated right away, though this ultimately depends on the severity of the condition. Minor cases can be fixed in a matter of weeks with appropriate care, while more severe cases that require mouth reconstruction or oral splints will take a few months to fix.
In some cases, tinnitus is directly linked to the muscles and ligaments of the TMJ. If your dentist finds that TMJ dysfunction is responsible for your tinnitus, they'll usually be able to treat it via drug therapy, physical therapy, osteopathy and other common forms of TMJ treatment.
Upfront Treatment Plans
Up-front treatment plans tailored to your needs and dental goals.
Interest-free Payment Solutions
DentiCare and other flexible payment plans available.
Same-day appointments
Appointments are available for urgent dental work.
Award-winning Canterbury Dentists
PRINCIPAL DENTIST
Dr. Julie Ghaly
COSMETIC DENTIST
Dr. Grace Campbell
COSMETIC DENTIST
Dr. Claire Abraham
COSMETIC DENTIST
Dr. Jessica Attalla
COSMETIC DENTIST
Dr. Marina Attalla
IMPLANTOLOGIST
Dr. Mark Farag
DENTAL HYGIENIST
Alanna Grieger
DENTAL HYGIENIST
Elizabeth Wells
ORAL HEALTH THERAPIST
Radhika Arasu